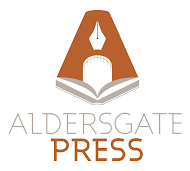 In addtion to these great books from Aldersgate Press, the publishing arm of WHC, be sure to also check out these recommended books from other publishers.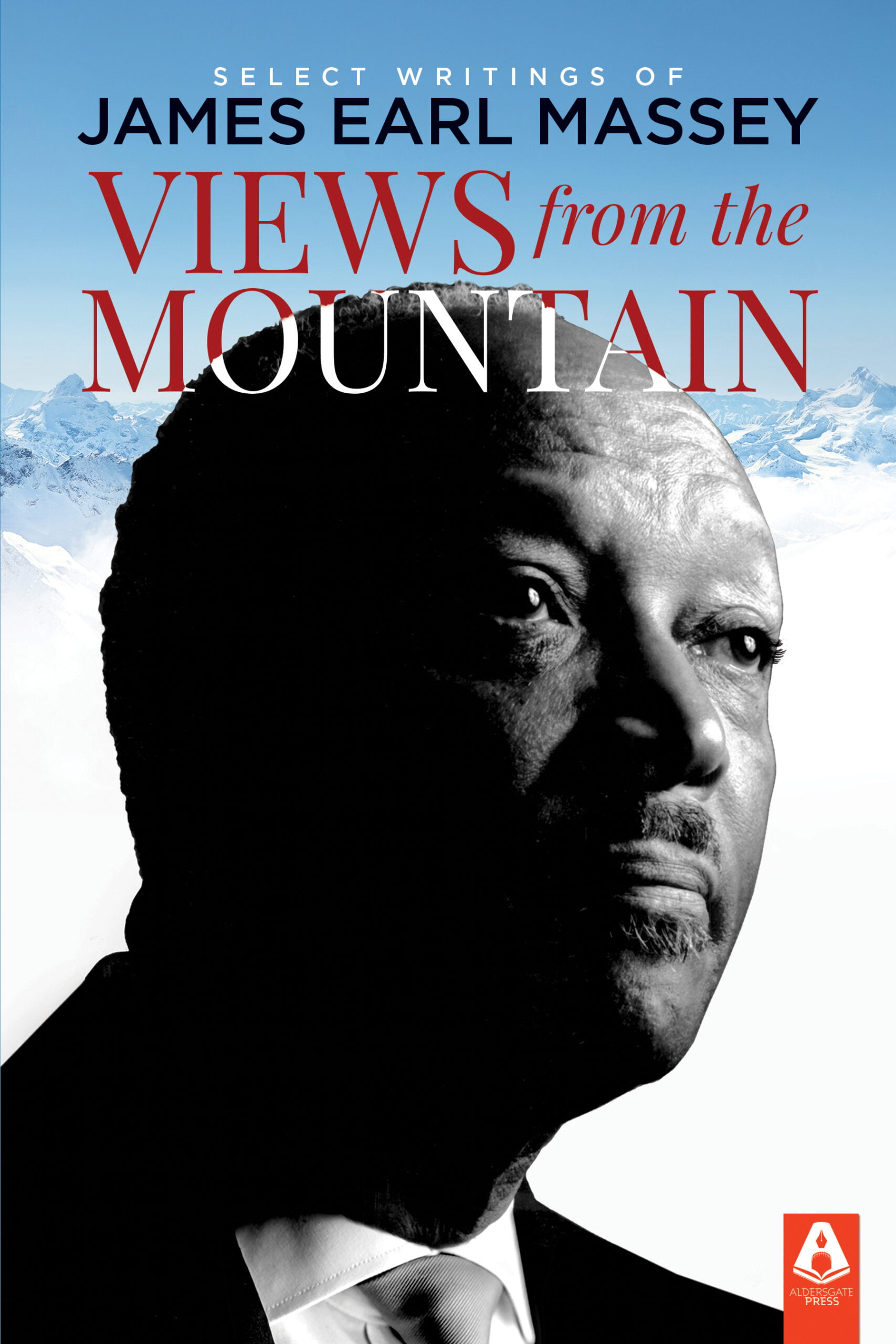 NEW! Views from the Mountain by James Earl Massey
Preaching about the good news in Christ has been Dr. Massey's life passion. He has studied it as a craft, taught it as a calling, written about it as an accomplished professional, and practiced it as few others can. His voice has echoed from ecumenical pulpits around the world, on radio and television, in seminary chapels of numerous denominations, in countless lecture halls, and from his own urban pulpit in Detroit for a quarter of a century.
Emerging from the Wesleyan/Holiness tradition of Christianity, Dr. Massey soon came to belong to the whole church. A world-class pianist, he answered God's call to abandon the concert stage and mount the pulpit to share the joy of heaven's music. Rarely does one voice speak with equal wisdom on fields as diverse and demanding as Bible interpretation, Christian education, inspired preaching, seminary education, and ministries of reconciliation.
A friend of Martin Luther King, Jr., and deeply impacted by the person and preaching of Howard Thurman, Dr. James Earl Massey also has been to God's mountain, heard from the Divine, and now shares with all prepared to listen.

BUY IT NOW!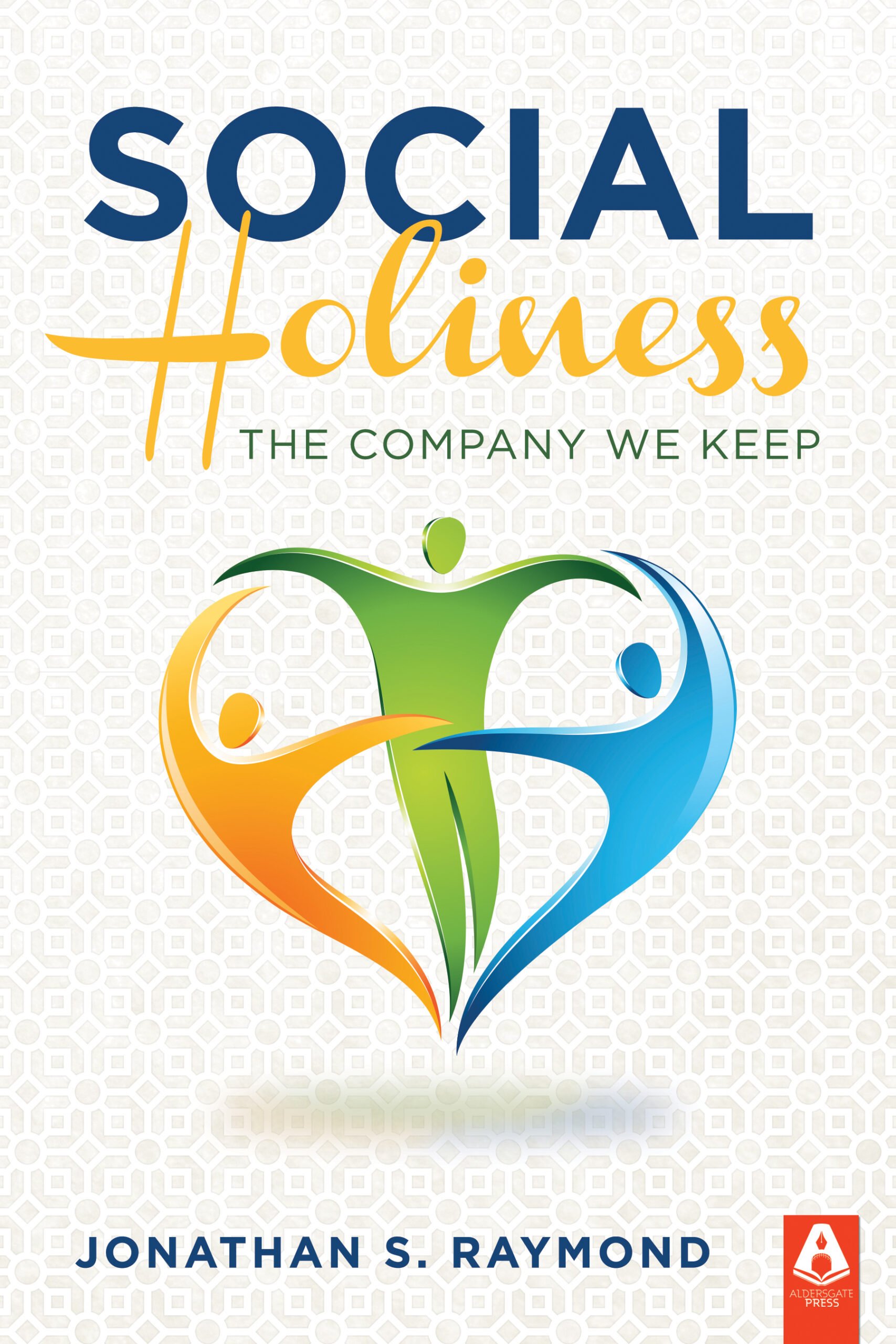 NEW! Social Holiness by Jonathan S. Raymond
Social Holiness is a critical caution surrounded by a potentially great resource. We tend to become the company we keep! This clear-headed account of "holiness" invites unholy humans into holy community, connecting the individual's experience of holiness with God's own Triune-self, always both communal and social. God then facilitates, nurtures, and deepens the experience, primarily in and through the other forms of company we keep, which ties the experience of holiness to participation in the loving mission of Jesus. This book is a must read for any serious Christian.

BUY IT NOW!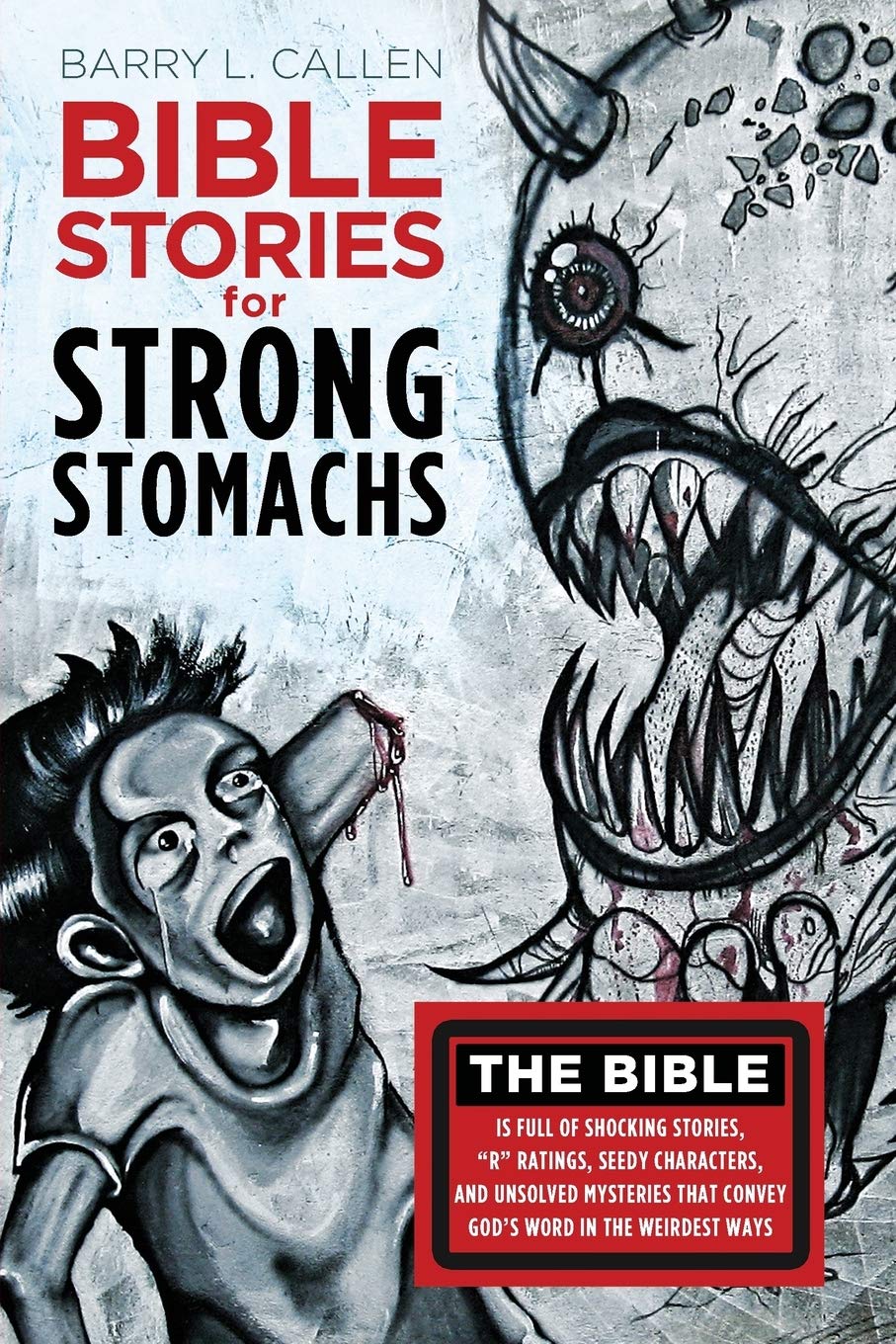 Bible Stories for Strong Stomachs
by Barry L. Callen
A serious and sometimes whimsical taking of readers into the most awkward and even repulsive biblical narratives to find answers to the difficult questions facing believers today. Here is an outstanding resource for young adults, Sunday school classes, and quest groups that will provoke real conversations about the Bible and how the faithful should be living their lives. These twenty-eight Bible stories, strictly for adults, would make great sermon material for the pastor who has the courage and wisdom to try. They surely are in the Bible for some important reason. You are warned to approach with caution.

BUY IT NOW!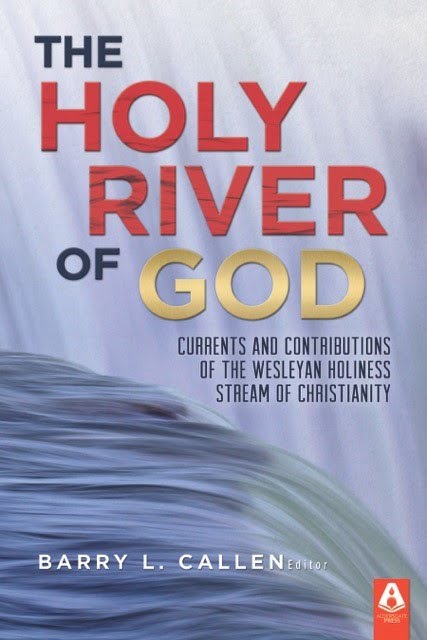 The Holy River of God by Barry L. Callen
Today's Christian leaders have come to new heights of frustration in seeking ways to revitalize their congregations and denominations. Welcome answers are now coming from an ancient Christian source, the Holiness tradition deeply rooted in the Bible and Wesleyan theology. The faith families now representing this tradition have joined together to form the Wesleyan Holiness Connection. Their stories, that of the Connection, and perspectives from this tradition on key issues of our time are all present in The Holy River of God.
"The Editor, Barry Callen, did an excellent job of recruiting expert authors who provide brief and readable chapters that provide insightful breadth and depth about the Wesleyan Holiness tradition. This book could be used for teaching about biblical holiness in churches as well as in academic institutions. No doubt, the book will become an invaluable historical and theological reference to the ongoing vibrancy and relevance of the Wesleyan Holiness tradition in ministry to the world." – Don Thorson, Ph.D., Azusa Pacific University

BUY IT NOW!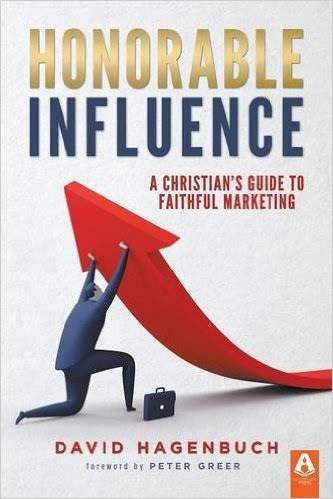 Honorable Influence by David Hagenbuch
Few things impact our lives more than marketing, yet few people consider how that influence can be a force for good. Honorable Influence shines the light of Christian faith on the field, revealing how marketers can avoid negative impact, and instead influence consumers to their benefit. Individuals and organizations will find in Honorable Influence practical guidance for doing what seems impossible to many-using marketing to show love to God and others.

BUY IT NOW! (E-Book version now available)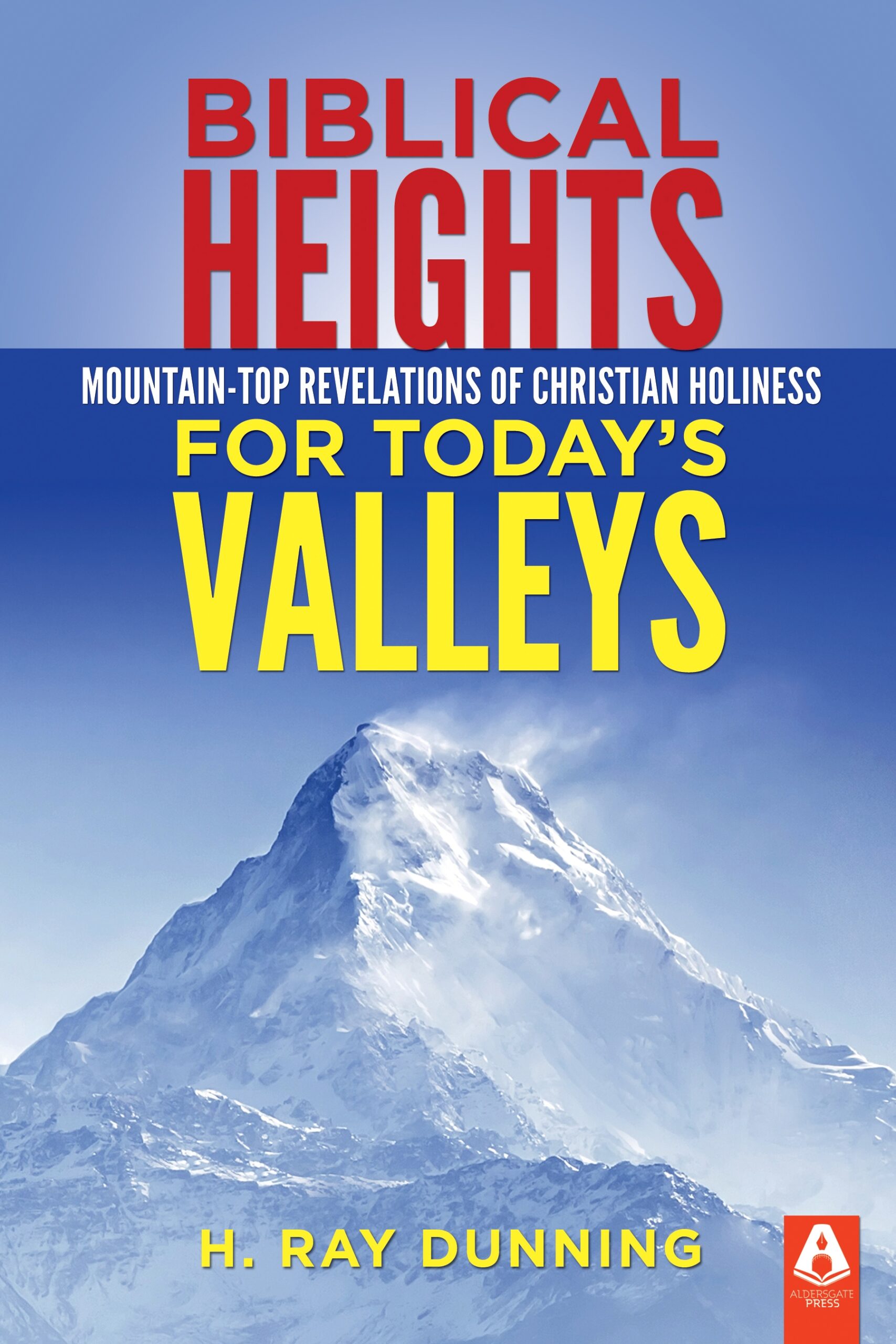 Biblical Heights for Today's Valleys by H. Ray Dunning
This wonderful collection of Bible studies is theologically sound and spiritually stimulating, and more than that. These studies are brief and easily understood by anyone who cares to hear the voice of God speaking today. We are led from the valleys of present life to the highest mountain-tops of God's revelation of the Holy One and the holy way to live. Then we are guided back into life's valleys to be the Spirit-filled agents of divine love. This is a carefully guided tour of biblical revelation that has a holy beginning and a holy ending that never really ends. Come and climb the holy mountains of God.

BUY IT NOW!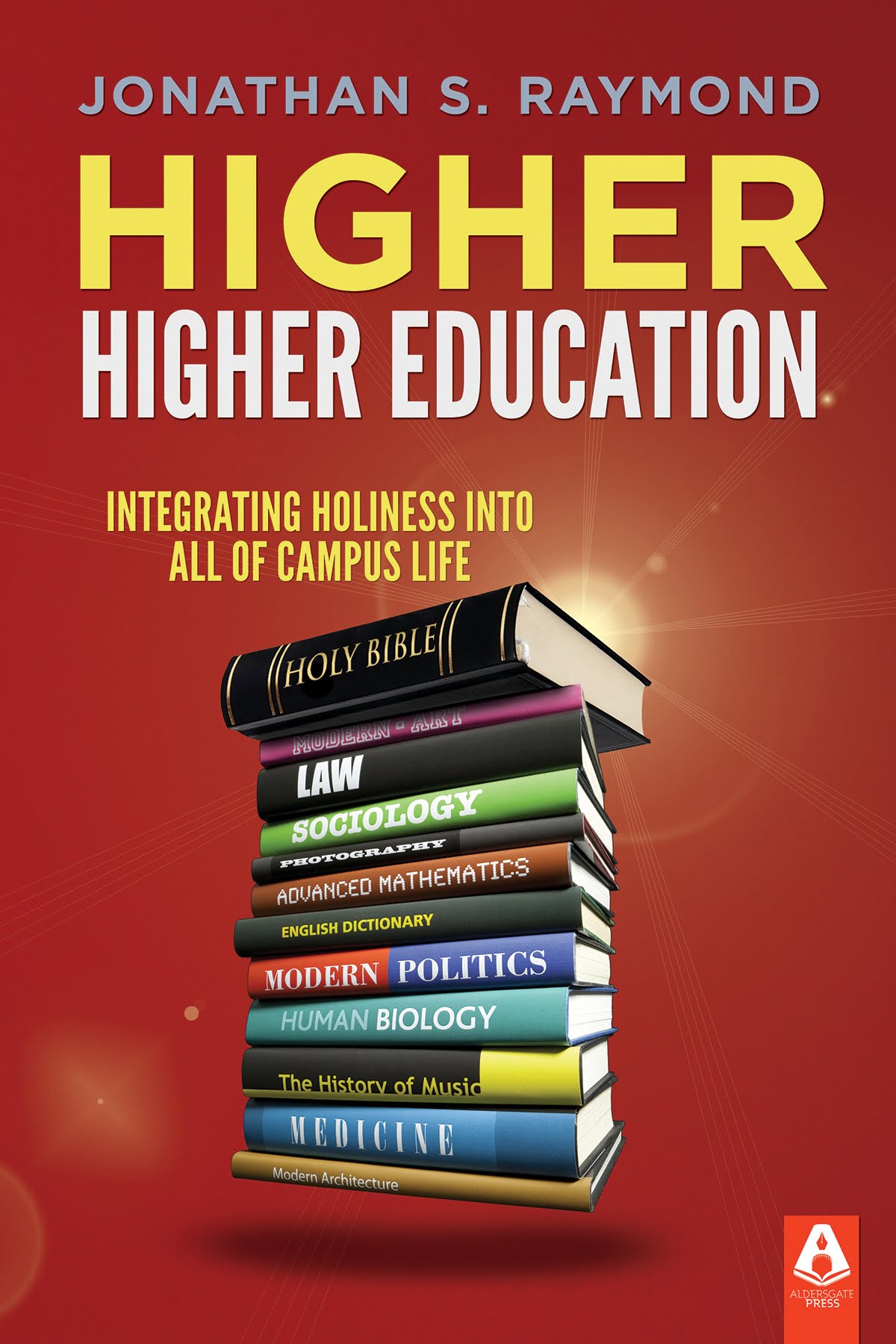 NEW! Higher, Higher Education by Jonathon S. Raymond
Is there a pinnacle of higher education not yet reached and what does it look like? Christian higher education has been through three cycles of ascendency and decline. We now are in a fourth cycle that calls us to a fuller understanding of the holiness of God in shaping a higher vision. Those involved in higher education who are leaning forward will see beyond intellectual development and job preparation. I invite you to the integrative vision of Higher, higher education. (Read Reviews)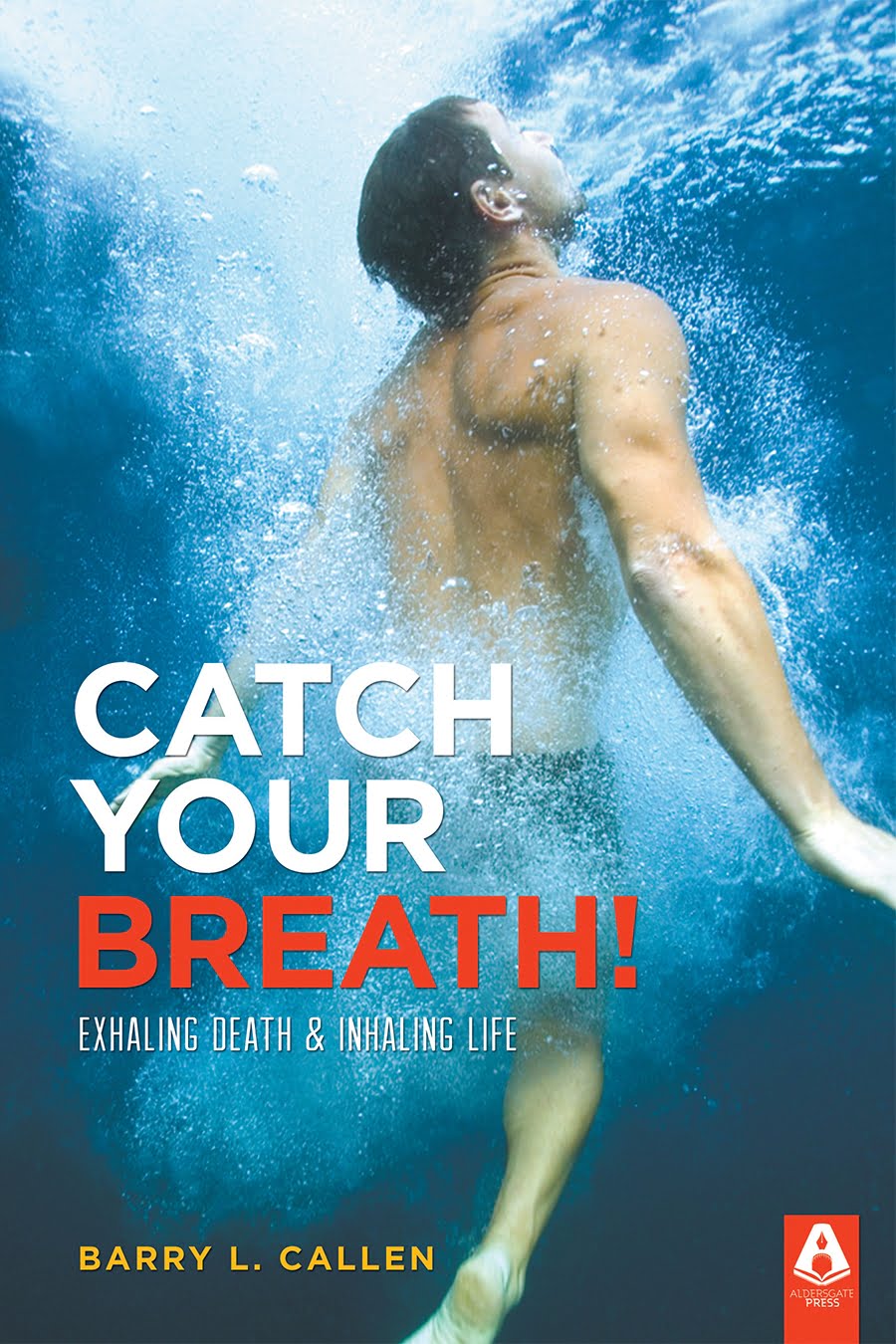 Catch Your Breath by Barry Callen
A clear presentation of the biblical call for holiness in our time. The author, a mature Wesleyan scholar, is masterful in establishing the balance between the holy life offered by God's grace and the intentional disciplines required of the believer. —Roger J. Green, Professor of Biblical Studies and Christian Ministries, Gordon College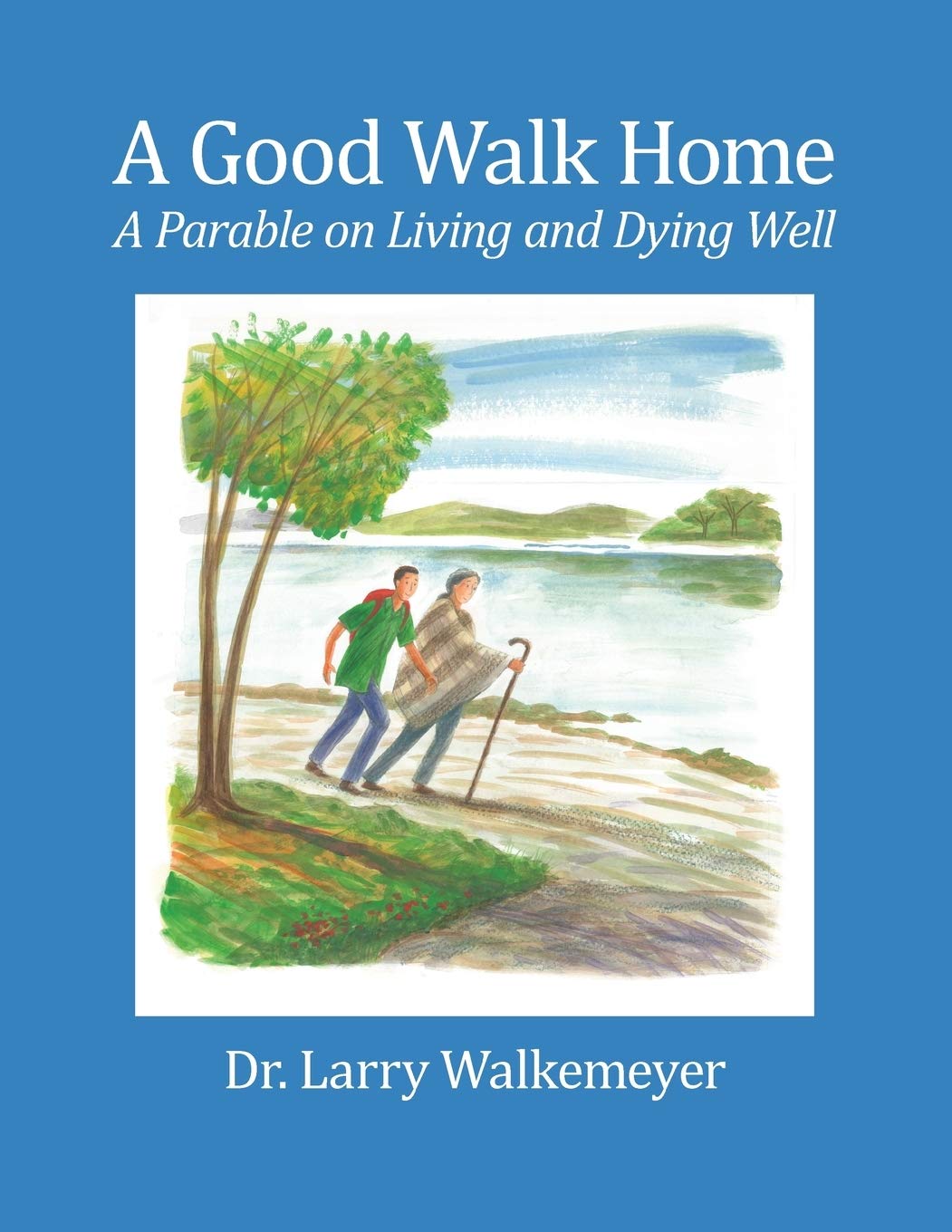 A Good Walk Home by Larry Walkemeyer
"We all die physically. Most of us will walk with a friend or family member who is approaching that last moment of life. Rather than ignore, hide, or minimize the importance of the dying process, Walkemeyer helps us embrace this journey, reminding us of the thoughtful way that each of us may walk into God's ..inal wholeness. A Good Walk Home is accessible, engaging, and gives relief to the inner anxiety about approaching death alone. It helps us, even in the face of death, celebrate the fullness of life!" —Kevin W. Mannoia, President of the Wesleyan Holiness Consortium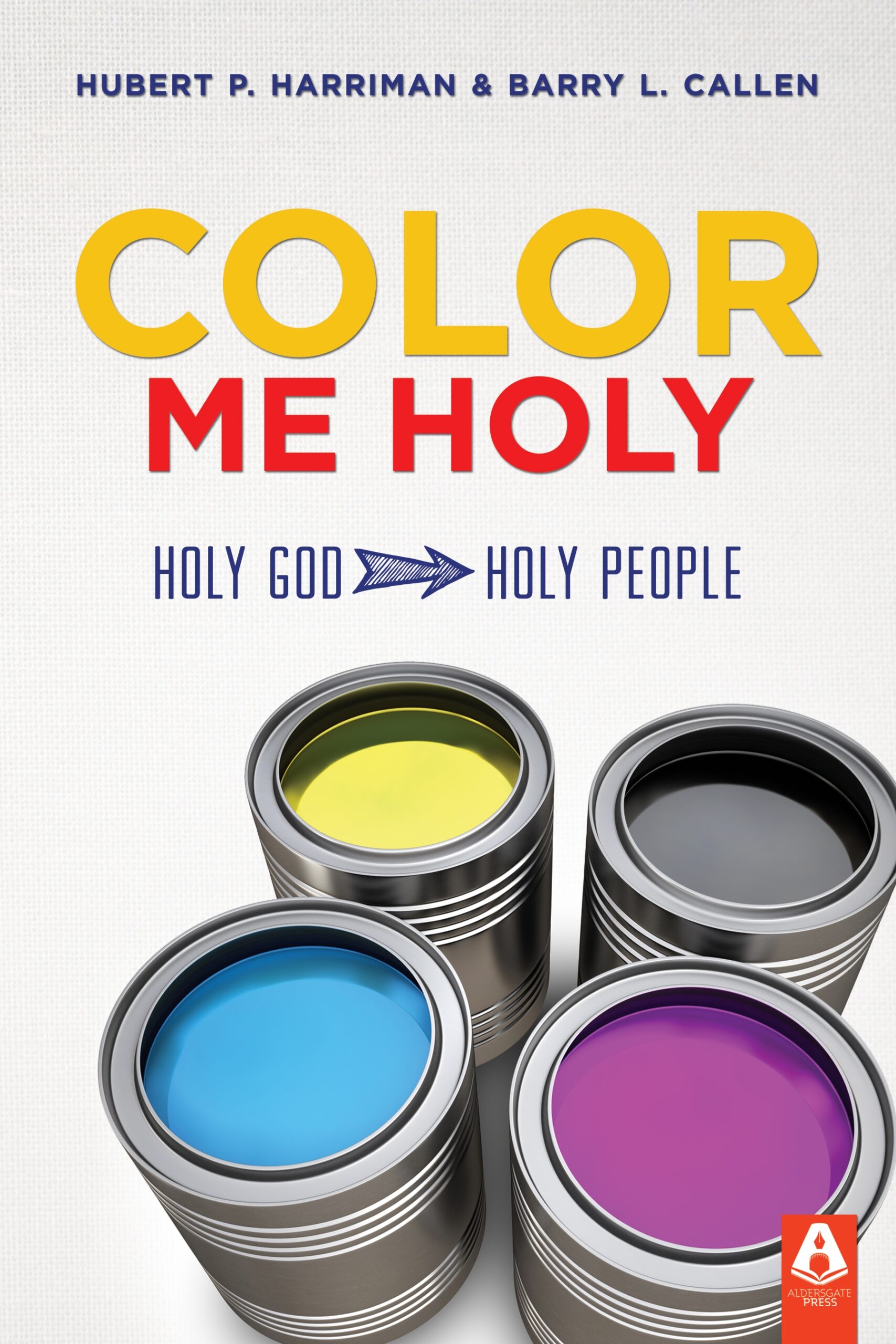 Color Me Holy by H. Harriman & B. Callen

Color me holy helps us refocus on the foundation of the Christian faith – the holiness of God. Rediscovering God's holiness is core to living out the truth of God's word. Callen and Harriman issue a corrective word to the body of Christ. Our walk must match our talk! We are being called to more than head knowledge, but to a life lived with focus on God's holiness, the only way to ever find our own. —David Engbrecht, Sr Pastor, Nappanee Missionary Church, Nappanee, IN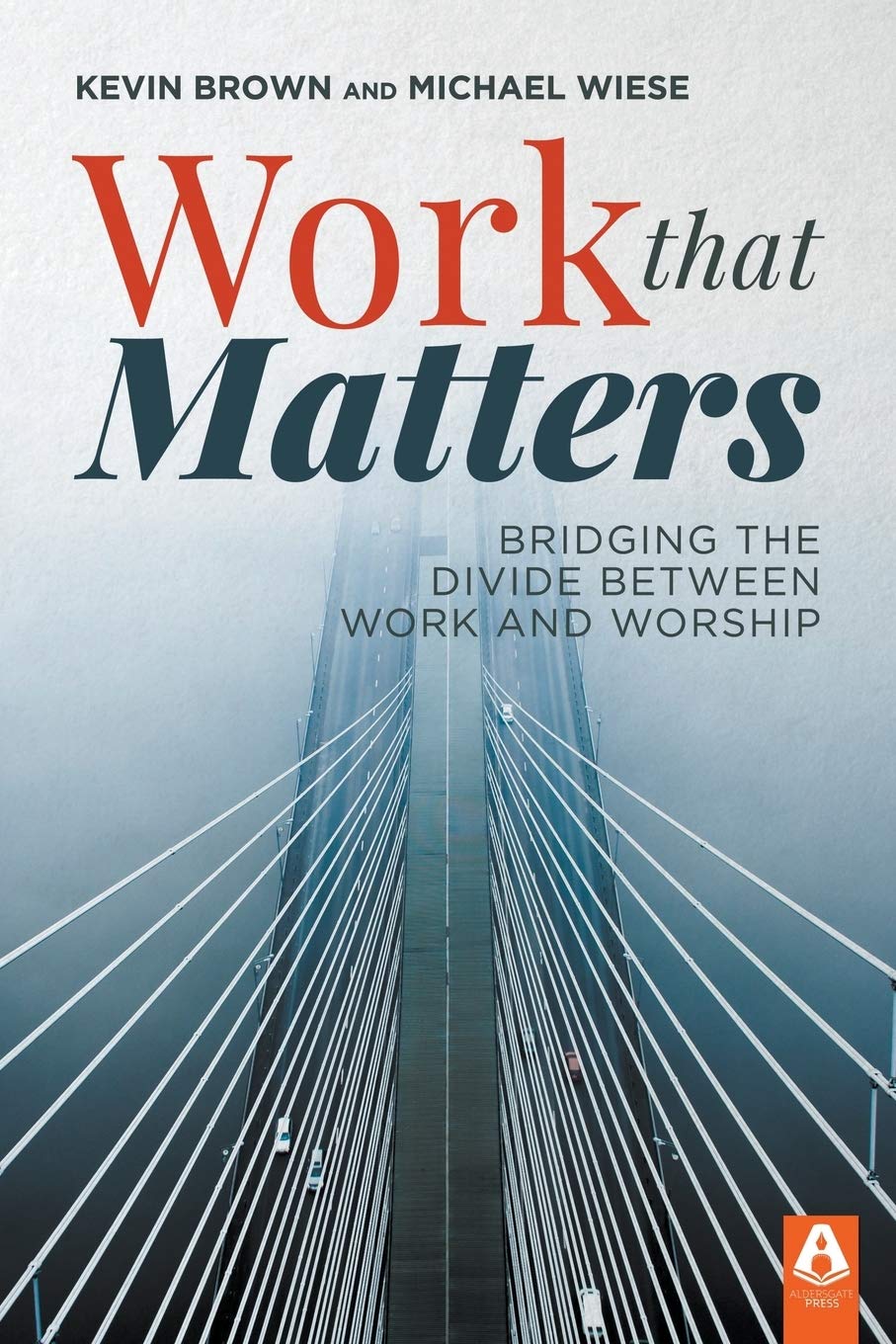 Work that Matters by K. Brown & M. Wiese
This is an important book, one of the few on such a crucial topic. It makes a major contribution to how we Christians think about work. We must work to sustain ourselves, but how can we gain much more from our work than simply toiling to survive? We must not live with divided hearts. Holiness is based on gratefully and constructively acknowledging the presence of God in all that we are and do. —Dr. Rebecca A. Havens, Associate Dean for Undergraduate Programs and Professor of Economics, Point Loma Nazarene University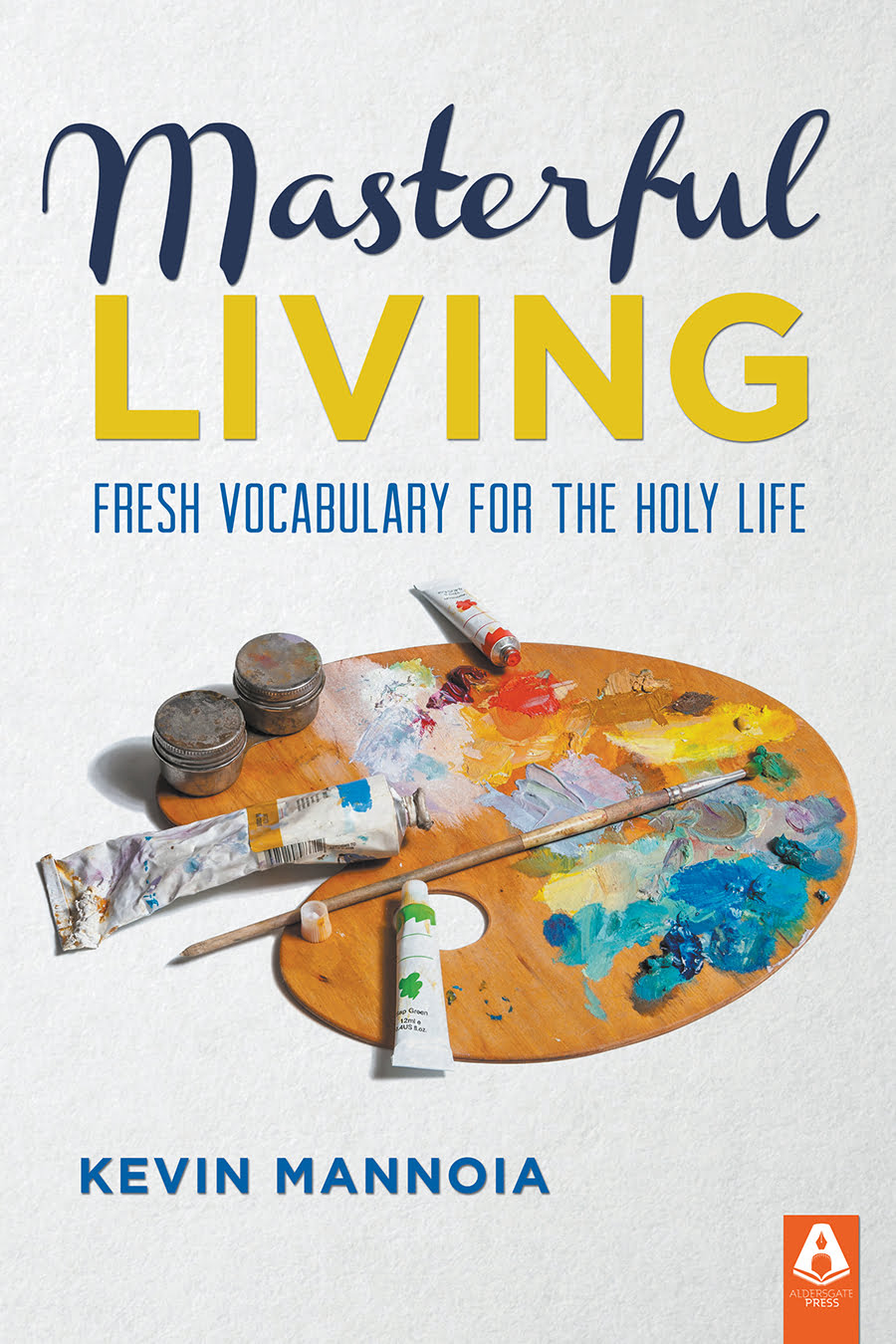 Masterful Living (second edition) by Kevin Mannoia
With God at our center, our actions will reflect His nature — through a transformed character, responsible engagement, healthy relationships, wise decisions, integrated life, purposeful hearts, servant leadership, meaningful work, curious thinking, and a restored self. Written simply and powerfully by Kevin W. Mannoia, founder of the Wesleyan Holiness Consortium, a national and global movement calling people to holy living, Masterful Living is for anyone who seeks a guide to living a life that is full of the Master.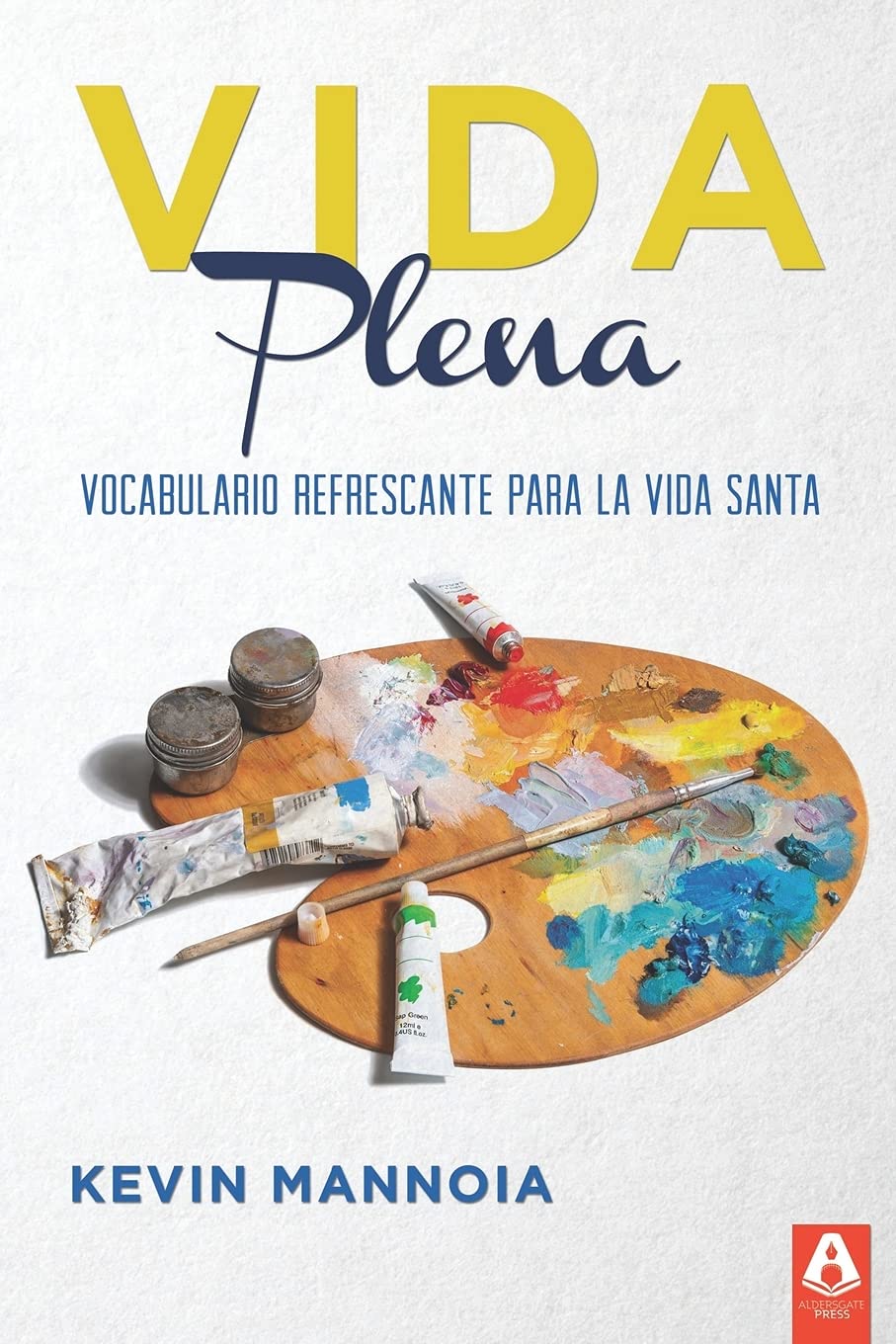 Vida Plena (Masterful Living Spanish Version) by Kevin Mannoia
¿Qué es Vida Plena? Es una obra de arte que abre una ventana a la naturaleza del artista. Esta se encarna y se convierte en una extensión de su creador. Eres la obra de arte de Dios. Puedes transformarte en la imagen del Maestro al llenarte de la naturaleza de Dios. No a través de una lista de lo que se debe y no se debe hacer. No esforzándome más. Ni siquiera durante toda una vida de actividad religiosa. La Vida Plena es una vida santa porque estás lleno del Maestro, que es santo. Aprenda cómo Dios puede volverse visible en usted, transformándolo y extendiéndose hacia afuera desde el centro de su vida a través de: Carácter transformado, Compromiso responsable, Relaciones saludables, Decisiones sabias, Vida integrada, Corazones intencionados, Liderazgo de servicio, Trabajo significativo, Pensamiento curioso y El yo restaurado. ¡Empiece una Vida Plena ahora!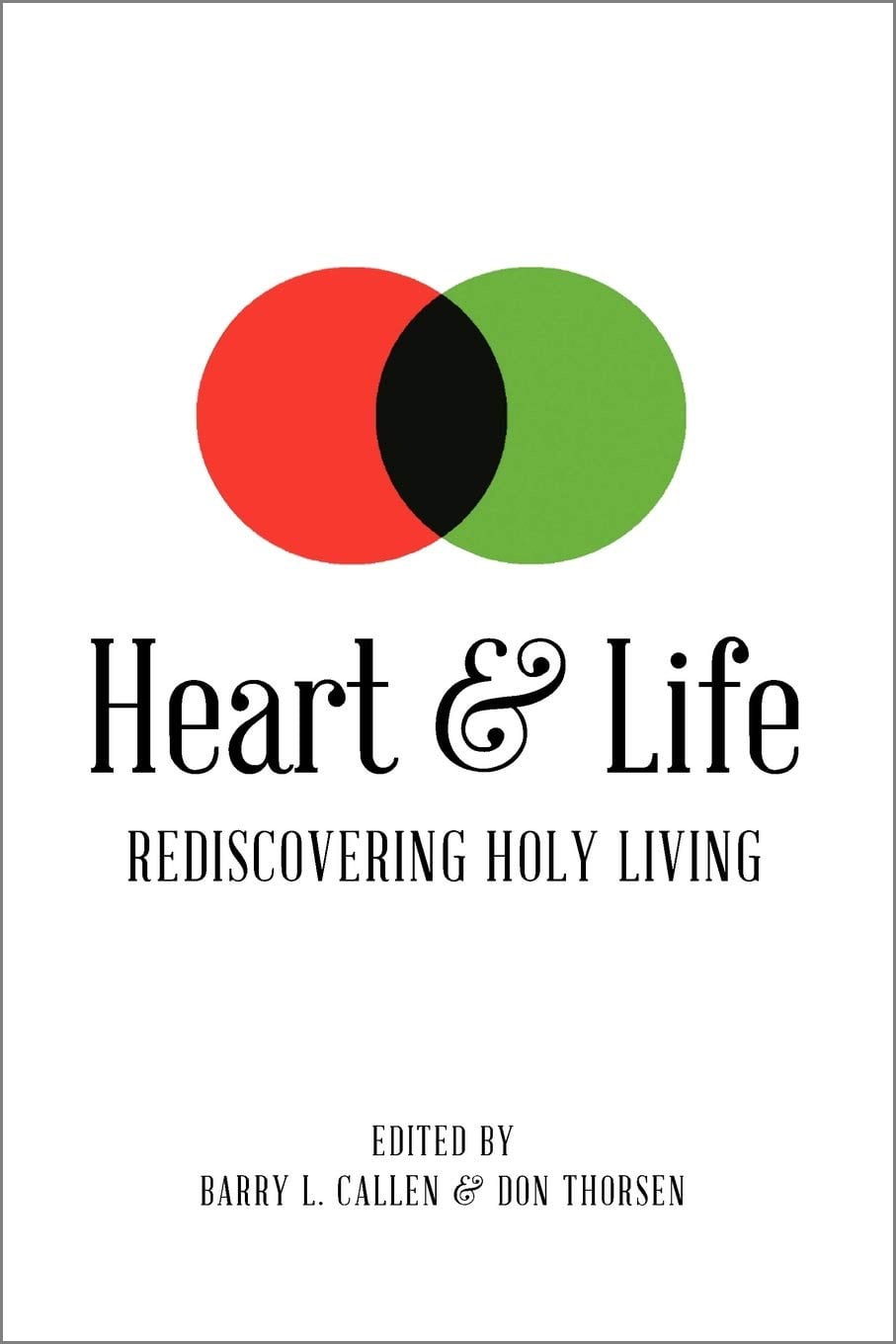 Heart & Life by Barry L. Callen & Don Thorsen
Holiness is a central Christian experience and teaching—but too often it is misunderstood and avoided. Here are twenty brief and easily read chapters opening up nearly all aspects of this core Christian reality, with guidance for the use of small groups. This book can help shape a Christianity that will transform individuals, the church, and today's world. Here is the path for becoming like Christ right now and right where you live!
Mailing Address
Wesleyan Holiness Connection (WHC)
c/o America's Christian Credit Union
2100 E Rte 66, Glendora, CA 91740
Attn: Renita Richardson
The Wesleyan Holiness Connection is a registered 501(c)(3) organization and tax-deductible receipts are sent for all gifts.